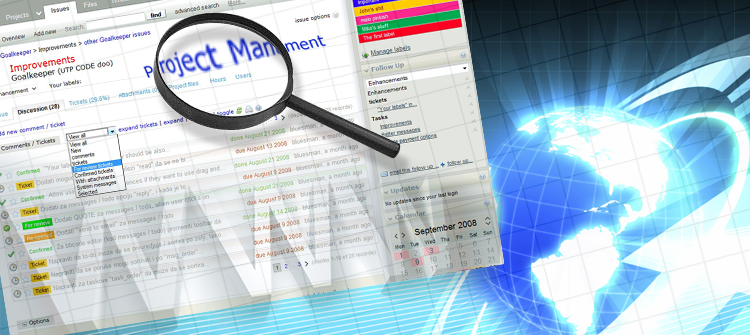 Although after taking up your project, your project is off from your desk but it will still be there at your desktop, with all the minute details you want along with live tracking. Collaboration and communication being the key factors in driving any project to success, e-Bizsigns, allows you to share ideas, documents and most importantly enter, distribute and track all tasks required to reach a common objective; from any browser, anywhere in the world and at any time of the day.

e-BizSignsoffers better control and efficiency, ensuring the successful completion of your projects on time and within budget, but most importantly, respecting your company's work processes, thus eliminating the learning curve and associated costs of a work team using a new software.

Once you sign in into the e-BizSigns, you can control the project if it were on your own desk:

• Web-Powered : e-BizSignsis completely web based
• Easy : e-BizSignsis focused on simple concepts and usability to provide an easy to use solution
• Organized : e-BizSignsorganizes your projects into Milestones, Messages, Tasklists, Tasks and Files.
• Everywhere : E-mail notifications for new milestones, tasks, messages and comments mean that you or your users can stay in the loop on your smart phone without checking the site.
• Apart from these benefits, you can make use of the web-based management system for other applications such as insurance, real estate and financing purposes.

If you have any difficulty in accessing e-BizSigns, please click here or call us at 1 855 888 2293.