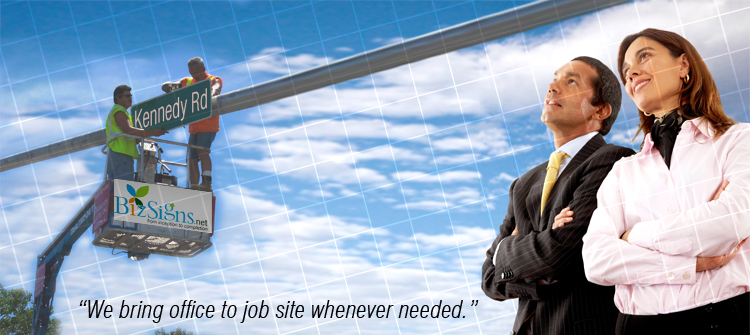 Customer service at Biz Signs is something, we take very seriously. Our approach has always been simple, provide our customers with the same level of service that we would expect ourselves. From the moment you contact us, we are committed to:

• Ensuring you are part of the process at each stage from design, manufacturing and installation.
• Providing you with a quality product that exceeds all municipal & government requirements.
• Meeting delivery time lines.
• Providing continued service and support.

Biz Signs is dedicated to ensure that every client receives a quality product within the shortest time frame possible.

Whether you need to schedule a service call, or simply need to request information, our various offices, toll-free numbers, and Internet links enable Biz Signsteam to provide you with easy, instant access from anywhere in the world. We can also provide service in two different languages – English and French. If you have a question, don't hesitate to contact us – no project is too big or too small.

Furthermore, if you have any comments you would like to send us, please fill out our customer satisfaction feedback form.