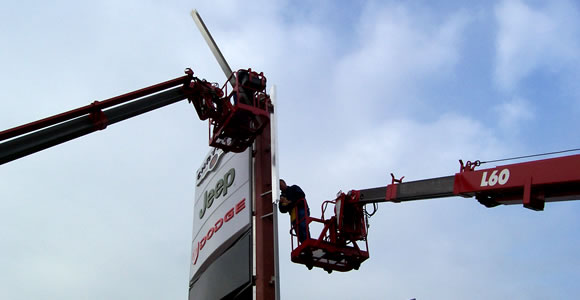 You never get a second chance to make a first impression, and that's why many auto dealers and automotive service companies choose Biz Signs for their sign needs. Our products present a crisp image from the day we install them and years after.

We offer a broad range of sign types, including digital displays, neon, and directional signage -- Biz Signs offers a turn-key solution for your signage needs, which reduces cost.
Our automotive clients have come to expect turn-key sign systems that impress their customers, reduce their signage costs, and help drive their business.