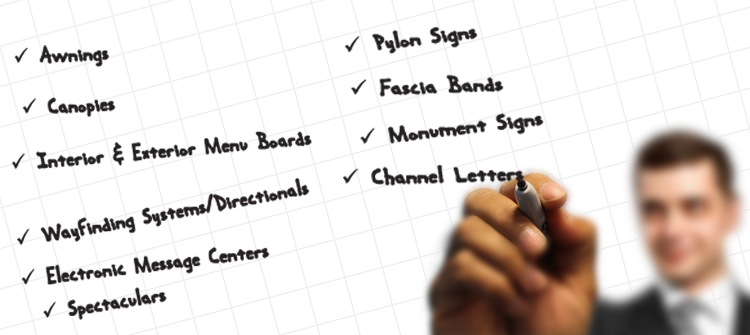 We are a leading provider of signage products to multi-outlet end-user clients from the financial, industrial, leisure, food ,motor, petroleum, property, retail, telecommunications and transportation industries.

Our signage products function as advertising, corporate identity, information or way-finding devices, enabling our clients to communicate a variety of information and messages about their businesses and offerings. Our wide range of exterior and interior signage products include

• Illuminated signs,
• Channel Letters
• Awnings
• Fascia Bands
• Monument signs
• Non-illuminated signs,
• Flexible-faced signs,
• Large pylon signs,
• 3-D moulded signs,
• Laser-cut or 3-D fabricated individual letters

The extent of signage projects that we implement include large-scale corporate identity signage rebranding rollout projects, on-going supply and installation contracts, full maintenance lease contracts, maintenance-only contracts and major one-off "spectacular" projects. Although our principal installation footprint is North America, we are able to supply signage products and components to virtually any corner of the globe.

Please contact us for any of your special customized needs, we will be able to provide you the right products.