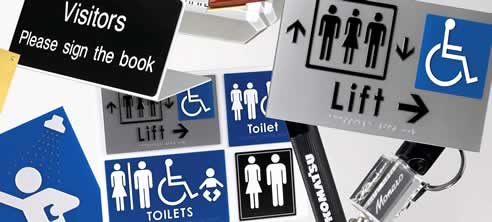 Architectural Signs
Biz Signs architectural signs are designed to inspire and bring buildings and their environments to life.
Organisations turn to us to deliver cutting edge signage design and outstanding manufacturing quality using materials that include the industry's most energy efficient technologies and sustainable products to enhance interior and exterior landscapes.
Ours is aspirational signage and it's built on an ethos of excellence in everything we do, from our meticulous attention to detail and our teamwork to our service and customer care and, above all, our passion for powerful creativity.
For more information about architectural signage solutions, please download our pdf brochure or call us now on: 1 855 888 2293
architectural signs that project, perfectly
Architectural signs that work do so because they meet objectives that are more than just skin deep. These are signs that help show the way in style, they communicate messages, create first impressions and promote an organisation's brand in exactly the right light, inside and out.
This is where commercial signage meets corporate identity signage and projects, perfectly.
We design and manufacture signage solutions that rely on the most considered materials, using sustainable products wherever possible and we work with technologies, such as LED illumination and innovative production processes and engineered precision that deliver durable, long lasting results.
Our signs are formulated to meet both the demands of the people they are designed to inform, incorporating health, safety and accessibility functionality as well as those of the environment. Factors from internal lighting to external weather conditions require a considered approach to ensure signage continues to project, for all the right reasons.
Every architectural signage scheme we create turns expectation into stunning reality. It's not hard to see why.
Our wide-ranging service portfolio includes:
• Consultancy
• Signage strategy
• Sign design
• Sign manufacture
• Project management
• Signage scheme installation
• Signage inspiration